Empathy Test Release Bright New Single "Throwing Stones" from Upcoming EP
The duo behind Empathy Test just released "Throwing Stones", the latest single from their forthcoming EP of the same name on Stars and Letters Records, and though they take their name from Philip K. Dick's idea that machines of any caliber lack emotion or compassion, I'm not sure I'll take my life lessons from Blade Runner anymore.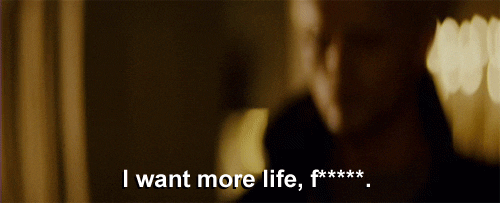 I could explain to you the genius behind what, the London-based brains that make up Empathy Test, in a couple of different ways. I could tell you I've had this downright glistening end-of-summer anthem on repeat for the last 24 hours. I could also tell you that every time I've listened to it, I can only imagine myself in a misty, but not too sappy romcom a la John Cusack in High Fidelity and I have to admit, I'm pretty happy about it.
But, I will get down to the brass tacks of it all: they've got perfect production. "Throwing Stones" is a mix of supple synth layers, jangly 80s tones and some very seriously suave vocals from Howlett. Though it seems the female vocalists have been having their hayday this summer, Howlett's poignant vocals certainly stand up to the likes of bands like Chvrches or Broods.
Though Howlett and Relf both delved into the art scene, acting/writing and sculpture/illustration respectively, they came together over their love of 80s electro-pop sci-fi soundtracks. Drawing from films like Terminator, Close Encounters of the Third Kind, Star Trek and of course, the sounds from Vangelis that drew us all to Blade Runner, the duo combine traditionally catchy pop with experimental techniques that have proved successful in sci-fi movies, including looping and elongating chords and synthy electro tunes.
The entire Throwing Stones album will be the second EP for Empathy Test, following Losing Touch, which was released in February. Throwing Stones will be available December 9th on Stars & Letters Records. These guys have already created quite a buzz in the twitter world, so take a listen and connect with them before they're selling out arenas:
Facebook | Twitter | Stars & Letters Records | Empathy Test Music | Preorder the Album