Empathy Test will Break Your Heart with New EP "Throwing Stones"
Empathy tests are questionnaires designed to quantify the ability to relate to another human being's feelings…yes that's right, we've even managed to simplify your ability to show you can care about another person's life to a Buzzfeed quiz. Ironic social commentary aside, Empathy Test's latest EP, Throwing Stones, which drops on December 9th might actually make you believe in humanity again.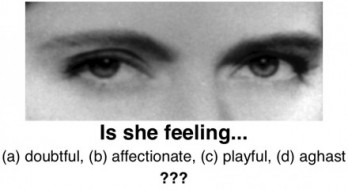 The enigmatic pair dropped their debut EP in February and since then, not only have they gained significant recognition in the UK with features in ESPN and Liverpool FC ads, but have clearly been hard at work with new inspiration.
Isaac Howlett, whose vocals I've already professed my undying love for, brings something chilling and new to the table that's utterly lacking when you consider the bands these two are often compared to, including Chvrches, Phantogram, Broods or London Grammar. But let's not forget the other half of this duo, Howlett's childhood friend Adam Relf, whose production pairs with the vocals so cleanly that it's hard not to empathize with that blissfully romantic, heart-wrenching story they're telling.
There's something that, for one, feels a bit edgier and chillier in Howlett's voice and Relf's production, and it makes for the perfect slide into wintery nights cozied up with ugly Christmas sweaters and some not-so-sober eggnog. Listening to the entire EP feels like the duo are taking electronic music and reinventing it with classic twists. It sounds like exactly what the genre needs to stay relevant. The first three tracks, "Throwing Stones", "Here is the Place", and "Holding On" have been released in the last few months, each one building on their namesake theme. They recently played "Holding On" to a live audience at the Sebright Arms and proved that they sound just as amazing live as they on the album itself, a task many musicians fall short on. Check out a video of the live performance HERE, available only on their Facebook page.
Empathy Test have been slowly releasing each track from their EP in the last month and with this final exclusive premiere, the duo release the last track, "Hope for Me", and the album in its entirety. "Hope for Me" might be the most melancholy track on the album, but one we can all understand: an homage to the ache and pain that comes with loving someone else and trying to understand them. You can stream the entire album below:
Cozy up and check out this beautiful new EP on Tuesday. If you're in the UK be on the lookout for shows from Empathy Test that are sure to be equally swoonworthy and stunning experiences; if not, connect with these guys and you won't be sorry:
Facebook | Twitter | Soundcloud | Website | Stars & Letters Records