Q&A | Ty Senoj Tells Us More About His Newly Released Project Metrosexual 2
The wait is over. 
Toronto's Ty Senoj dropped his anticipated project Metrosexual 2 and we can't get enough of it. 
This project is for pozers, weirdos, glint baes and flash Boys that aren't afraid to be themselves.
Ty collaborated with fellow Torontonian M1RZA and frequent collaborator Ricky Anthony on Metrosexual 2 and we wanted to know more. Click play and listen to the entire thing below, and scroll through our special Q&A after the jump: 
How would you describe Ty Senoj under 140 characters?
Ty Senoj aka Runway is a majestic, rare creature that was placed on planet earth to teach others about being themselves and not following social norms. Ty Senoj is the modern day urban Prince (the artist). I am metrosexual and don't care what anyone thinks about me because as long as I love myself my soul will be satisfied and will allow me to love others regardless.
Describe to us what a typical day in your life looks like?
I wake up no later than 9:30 am, if I wake up any later I feel like my days already gone to waste (you know the saying "early bird gets the worm"). As soon as I wake up I hop on my Mac and start creating beats and ideas, sometimes before I even brush my teeth. I'll then have a little smoke break and maybe eat depending on how the creative juices are flowing. Afterwards, I hop back on my computer and bang out beats/ideas all day until I feel like I'm forcing shit. If that's ever the case, I might call up some friends and go bowling or play footy just to clear my mind and listen to some old school jams to get inspired. At the end, I may eat if I feel like I'm worthy enough and then I continue creating until 11 at night then go to bed and do it again in the AM. Oh ya I surf the net and Instagram and get trapped by that throughout the day!
If you had to pick a gif that represents your music, what would it be?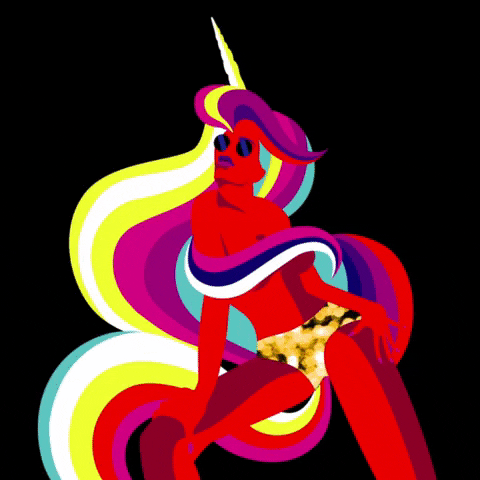 You just release your album Metrosexual 2, how does it feel now that it is out there?
-It feels great to release music period, but I play my own music so much that as soon as it comes out I don't really wanna hear it ever again unless I'm in a club or under the influence of alcohol. As soon as it's out though, I'm already 5 steps ahead planning my next release and figuring out how I can stay in the future with my sound waves!
What is the last text message you sent or received about the album? 
Talk to us a bit about the process of putting it together?
The process of putting "M2" together was pretty simple. I just locked myself in my studio and called over one my closest friends M1RZA. He helps me with my creative juices so we can collaborate and literally just create for hours. We'll talk about our lives, girl problems, industry bullshit, and the fact that we are underdogs. We feel we deserve so much more love but we appreciate the fact that we're overlooked because when our time comes it will mean that much more to us. It's so much easier to push out good art when we have both motivation and hunger our blood.
Any artists you would dream of working with?
Andre 3000, Alanis Morisette,  MGMT, Pharrell, Swae Lee, the list goes on
How has Toronto contributed to or inspired your work?
Toronto is literally a double-edge sword. It made me who I am, but also has put a bad taste in my mouth. There are so many talented people next door to you, yet no one wants to work together in order to help make the process easier in finally living out our dreams. The city is super multicultural, beautiful, and has such amazing people. The down side is the fact it has a lot of scared and jealous people that don't wanna see EACHOTHER so good. I'm all about unity and creation, but it seems like that doesn't exist in our city unless you have clout or a big co-sign. In all honestly I'm happy because I love who I am and who I'm becoming and I owe it to the city!
What can we expect from the you in the near future?
More hits, a few visuals, clothing, modeling and hopefully some features and a lot of shows!