WATCH | Smoothies & Blowfoam: Keep Up With Maky Lavender As He Releases Visuals For His Latest Single
You've probably heard of his name before, probably unsure as to where, when or how, but you did.
Maky Lavender is more than just a triple threat. This prodigy has been making rounds on the interweb, creating album cover art, tweeting about his latest heartbreak, or vlogging about it.
However, he's best known for making music: producing it and rapping.
He recently got on Ghost Club Records' radar, making him the latest signee on the Montreal-based label. Ghost Club Records holds a roster of up-and-coming artists that are currently buzzing around the city and it made a lot of sense to see them collaborate on releases. 
I decided to hit him up so I can take him out and get to know him a bit better, and he was down. I asked him what type of activity would work for this and he immediately proposed to go to iSaute, one of those places filled with trampolines where you jump around and do flips and shit.
I'm like okay, let's do it. So I picked him up and we hit it off right away, smooth small talk while we got to the place, checked-in, signed our life away on those waivers and changed into comfortable clothing (he came prepared with a towel, durag, and sportswear) - I didn't come prepared so I rented socks and a locker and decided to go with the flow. 
Having grown up in the east end of Montreal, then the West Island, Maky Lavender definitely developed a tight group of friends, hyper-aware (and looking up to) artists like High Klassified, Da-P (from Planet Giza) and Kaytranada, who were all emerging back then.
Maky did not really feel like he belonged to a certain group or category, almost always surrounded by Metal and Rock kids when studying audio engineering at Vanier College. His group of friends also really like anime, while he felt like he couldn't relate.
This is when he started getting inspired by his own creativity. It all begun when he was creating album cover art for fun. Actually, his first mixtape bloomed out of a school project, because he had to create artwork for an imaginary album. He decided to take it all to the next level and make it into a real musical project, and this is when Blowfoam.com was born.
You're probably asking yourself if I was able to find all of this out while doing backflips and tricks on those trampolines, and the answer is yes, but no I did not do any backflips or tricks, I just watched him do it instead.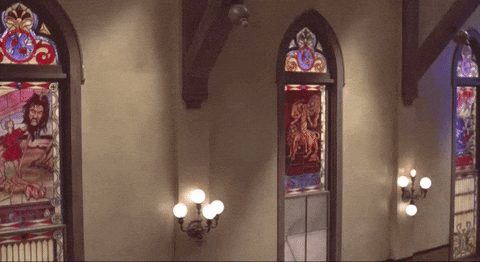 His brand, identity and creativity was injected into Blowfoam.com - creating projects such as apparel, cover art, and music, all with the vision to build a name for himself.
Fast forward a couple of years later and here he is, buzzing around and on the tip of many tastemakers' tongue, performing at Mural Festival in Montreal and releasing official music under his moniker Maky Lavender.
He told me that his goal is to remain authentic, and to bring all the glitz and glam that comes with becoming famous to his small group of friends, so they can experience it too. When I asked him what type of influences inspires his work, he has a hard time pin-pointing specific cultural references, stating that everything around him, including experiences are his main source of inspiration. 
I had to pause for a second and ask him more about his latest releases, incuding his previous single "Pull Up In A Cloud" which was accompanied by an app of the same name: a game he invented alongside a buddy of his and traveled back and forth from Montreal to Ontario to complete and release. 
I wanted to understand why he decided to release an app so early in his career, and he basically responded that he wanted to prove to himself that he was capable of completing whatever he put his mind to... and he did. 
(you can actually download the app right here) 
Once we were done jumping around, we were supposed to go have dinner at some dutty asian restaurant, but instead, Maky had a better suggestion: he tells me that he matched with a girl on Tinder, and that he knew which McDonalds she worked at, and that it would be dope to go visit her and say what's up. 
I did a double-take, just making sure I understood correctly, and apparently he wasn't joking, so we decided to head on over to the drive-thru. The whole thing was real as can be. The tinder chick was taking our order, not knowing who we were or what we were up to. We ordered two smoothies (no yogourt) and pulled right up and asked to talk to her. She came out and was hella surprised to see Maky, a bright smile and asked us if we wanted anything else. OBVIOUSLY Maky orders a poutine and she hooks us up with the whole shabang as we continued on to the parking lot to drink/eat and talk furthermore. 
He was very excited about his latest single "Keep Up" which he had recently dropped and shot a video for. He spoke to me about the process that it took to make the song, re-record the catchy hook, and then how it all went down for the artwork: apparently it wasn't easy to come to an agreement on how it should look. However, Maky was persistent and really wanted his artwork to showcase a 'product' for all his new releases, and after trial and error, he was able to nail it on its head. 
All in all, Maky Lavender definitely remains to be a force to reckon with, with a bright future ahead of him and a ton of endeavours and projects that will help him branch out and do a variety of things so he can express himself in any which creative way possible. 
Watch the video for "Keep Up" which just dropped, above. Get to know Maky Lavender a bit more in the links below: 
 Spotify / Facebook / Twitter / Instagram / Vlog channel