Attention LGBT Community; Facebook Doesn't Care About What You Have to Say
Facebook has just announced, according to the Gaily Grind, that in two weeks all drag queen profiles will be deleted from the social media website. Although the main target of the site's latest move is the drag queen community, it also applies to other members of the LGBT community who have been using another name than their legal one. Facebook is giving users two weeks to change their names to their legal one or else their accounts will be deleted from their website, seeing as the Facebook terms of use require the name displayed on your profile to be your legal one.
According to the Gaily Grind's article, Andrew Souvall (a Facebook spokesperson) claimed that, "We had a good discussion with the group (of drag queen activists) about their perspective on our real name standard, and we stressed how the standard helps prevent bad behavior, while creating a safer and more accountable environment… We've decided to temporarily reactivate the profiles of several hundred members of the LGBT community whose profiles were recently deactivated. This will give them the chance to decide how they'd like to represent themselves on Facebook. Over the next two weeks, we hope that they will decide to confirm their real name, change their name to their real name, or convert their profile to a Page."
While the idea of encouraging people to go by their legal names may sound like a great idea at first, this policy has seriously harmful and negative undertones to it. People who've previously gone by a pseudonym to protect their identity, while connecting with the online LGBT community, will now be forced to publicly out themselves. Those who've gone by a different name, or a stage name, for fear of persecution will now be forced to either abandon the support of the online community or risk putting themselves in harms way. Members of the LGBT community who don't identify with their legal name or gender will now be forced to use a name that oppresses their true identity. While some believe that all Facebook users should have to comply with the terms of use, this policy is ultimately harmful and discriminatory towards those who are transgender or nonconforming.
By enforcing this policy, Facebook risks eliminating the LGBT community from their social media website altogether. Facebook is meant to encourage community, friendship, and self-expression, but their real name policy is the opposite of that for those in the LGBT community whose legal name and gender don't match their real ones.
This isn't the first time either that Facebook's policies have been counterproductive and downright discriminatory to the LGBT community. Last December the page Have A Gay Day was blocked and its moderators suspended from Facebook after a picture of two men kissing was flagged as violating Facebook's terms of use for inappropriate content. Although the page was clearly under attack by homophobic individuals, there was no way to get in touch with Facebook to notify them of what had happened and those affected were never properly apologized to. Although it would be great to call this an isolated incident, other LGBT communities and their subsequent moderators have been affected.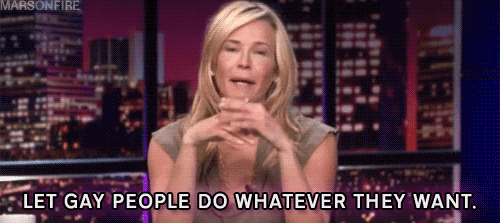 Although Facebook was designed with the principle of uniting people, forging online communities, and encouraging interpersonal communication the fact remains that when it comes to the LGBT community online, Facebook just doesn't care.
What do you think about Facebook's real name policy? Do you think it should be something we all need to follow, or should exceptions be made? Let us know if the comment section below.