Q&A | Rediscover Pure Gold Pop With Sara Diamond's "Back To You"
We've been waiting on more Sara Diamond for quite some time now. 
The Canadian pop artist had made the rounds of the interweb with her previous releases, more specifically her debut single which we've covered on here. 
Ever since then, she's been hard at work cooking up her debut full length and has officially released the first single "Back To You" to tease us for what's to come. The pop single is accompanied by a music video (which you can watch above) - The tune was produced by fellow Montrealers Noah Barer and Austin Tecks alongside Jay Century. The catchy chorus will stick with you for weeks on end after you've played the song once. Although there are no upcoming release dates for the full-length project, we can't wait to see what she has in store for us. 
We decided to ask her a few questions to get to know her better. Click play on the video above, the song, below, and scroll through our Q&A after the jump. 
How would you describe Sara Diamond under 140 characters? 
Sara is a lil human riding her life wave and taking it all in. She feels deeply and writes from that place, wonders galore, and loves red wine. This would defs be my tinder bio, btw
Do people still pin you as "the girl who sings the National Anthem"? 
I definitely still get that a lot, but honestly it's an honour. I sing an anthem for a hockey team, something many people do, and yet somehow people have resonated with that and connected to my interpretation of it. I don't take that for granted. I was worried that I wouldn't be able to branch out and release my own music without people only thinking of me as an anthem singer, but I realized that was fear talking. I can do both and I'm happy to do both. It's about connecting, on any platform.  
What was your inspiration for your latest single "Back To You" ? 
Good old fashioned heartbreak.
How long did it take you to put together your upcoming full-length? 
It's still in the process! I have a bunch of songs I'm going to be releasing soon. Taking it step by step, and when it's right, I'll release the album. 
If you could describe your upcoming album using a gif, what would it be?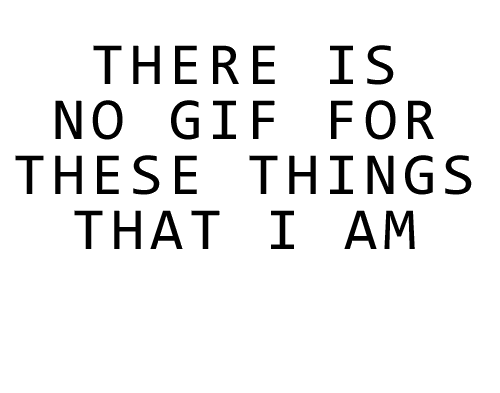 :)
Any visuals in the works related to your single or upcoming album? 
Tons! Stay tuned for videos galore, along with some in-depth personal vlog-style visuals. I'm working on merging who I am as Sara with who I am as a singer and writer (because really they're the same) as opposed to having them be separate. 
What can we expect from Sara Diamond after the album drops?
Tour :)
#
Stream "Back To You" on Spotify: http://smarturl.it/BackToYouSpotify
Purchase "Back To You" on iTunes/Apple Music: http://smarturl.it/BackToYouiTunes
Catch more Sara Diamond on socials: 
Photo Credit: Grant Spanier